The Hotel & Gasthof Bräuwirth in Bergheim near Salzburg
Your Hotel & Gasthof Bräuwirth – arrive, feel good and enjoy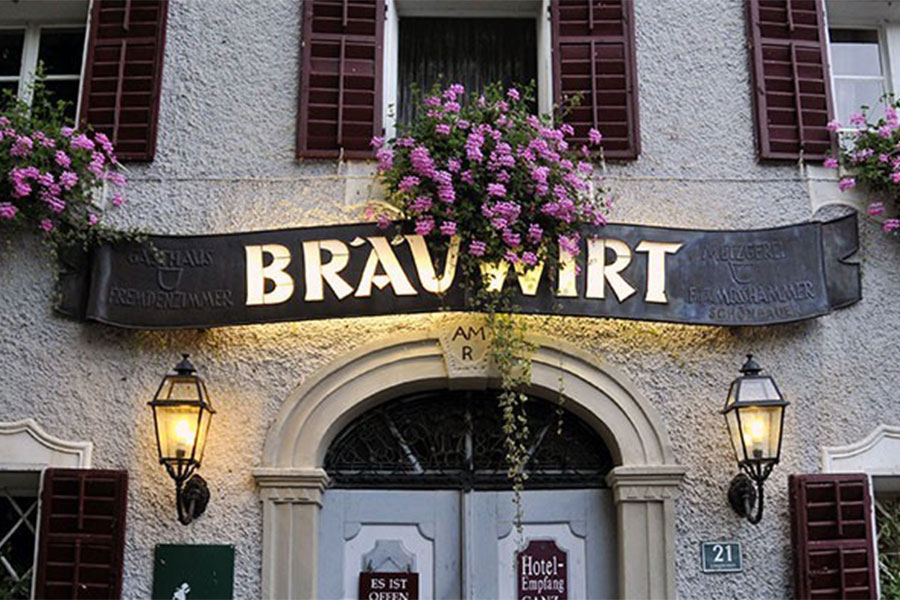 Your friendly family Hotel & Gasthof Bräuwirth is located in an idyllic natural setting just five kilometres from the centre of Salzburg. Our guests can enjoy the peaceful area of Bergheim with quick, easy access to the numerous sightseeing destinations and cultural attractions in this beautiful city.
A traditional hotel with cosy inn in Salzburg
As soon as you arrive, you will be enchanted by the sense of tradition at our hotel with 38 individually designed rooms and the cosy inn featuring classic Salzburg hospitality and a warm, welcoming atmosphere. The hotel's delightful decorations create an air of pure well-being. No matter whether you come to the Salzburg hotel for a business meeting, to attend a trade fair or to enjoy some leisure time, you will feel instantly at home!
Peace, enjoyment & a friendly atmosphere at the Hotel & Gasthof
The hotel's peaceful location in Bergheim near Salzburg makes it the perfect place to find inner peace. The Hotel & Gasthof Bräuwirth is close to a range of hiking paths to suit everything from a leisurely stroll to a brisk hike or delightful cycling tour. The inn's selection of cosy sitting rooms and adjacent outdoor dining area provide plenty of options for you to enjoy some delicious Austrian specialities. The cosy, family atmosphere of our function rooms offers the perfect setting for conferences or celebrations of all kinds.
And if you are planning a relaxing holiday with your dog, Bergheim near Salzburg is your perfect destination with plenty of hiking paths together with a range of dog-friendly facilities at the hotel & guesthouse. Whatever your plans, the Hotel & Gasthof Bräuwirth in Bergheim is the perfect choice for your stay in Salzburg!
The entire team at the Hotel & Gasthof Bräuwirth are looking forward to welcoming you and indulging every wish! Send us your obligation-free enquiry or give us a call now on +43 662 452163-0 to get started on your relaxing holiday in the cosy atmosphere and peaceful location of Bergheim near Salzburg!